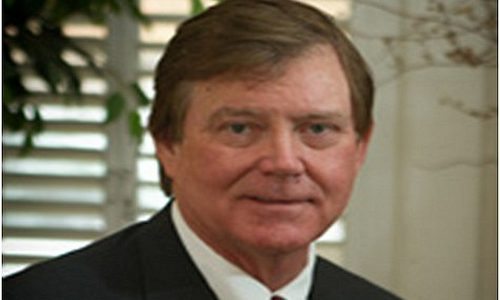 Ralph E. Chapman
Ralph E. Chapman was born in Memphis, Tennessee on December 30, 1950. Ralph was admitted to the bar in 1974. He received a B.A. in 1972 from Mississippi State University and a J.D. in 1974 from the University of Mississippi.
Ralph E. Chapman founded and is principal of Chapman, Lewis & Swan, PLLC in Clarksdale, Mississippi. He was a Captain in the U.S.A.R. and has over 30 years as an IFR multi-engine aircraft pilot rating.
Mr. Chapman is a nationally acclaimed trial lawyer who has practiced personal injury trial law for over 40 years. Mr. Chapman represents plaintiffs in personal injury and wrongful death actions involving aviation, crashworthiness, ATV litigation, watercraft litigation, consumer fraud, product liability and railroad law.
Mr. Chapman has helped individuals receive the maximum compensation for their injuries and helped families recover for the deaths of their loved ones.
Mr. Chapman has been listed numerous times in Best Lawyers in America. , Super Lawyers, Top 50 Attorneys, Top Attorneys in Tennessee, Arkansas, Mississippi and Mid-South. He is a Fellow in the American College of Trial Lawyers and a member of the American Board of Trial Attorneys, Mississippi Association of Justice and the American Association of Justice.
Mr. Chapman is especially active in recreational vehicle litigation. He was lead plaintiffs' counsel in numerous ATV cases and other complex product liability and medical negligence cases. He was appointed to the Plaintiffs' Executive Committee by the U. S. District Court of the Eastern District of Missouri in Re: Genetically Modified Rice Litigation which resulted in a settlement of $750,000,000 in 2012